Do you moisturise your hands?  Do you realise that everyday life dries out the skin on your hands and that your nails will grow much healthier if they're treated to moisture throughout the day?
Working on a busy reception and using antibacterial sanitiser throughout the day definitely makes my hands suffer and they need plenty of TLC.
The dilemma is what to use… have you ever stood in a chemist or local beauty store and seen how many handcreams are on the market?  Every large beauty brand has at least one hand product, you can spend from £1 to £10 quite easily and if you fancy a more designer brand you can spend £20 to £30 on one item.
So after many years of trying product after product I think I've come up with some favourites in every price bracket so hopefully something for everyone's budget.
Elemsi Pro-Radiance Hand and Nail Cream

L'Occitane Cherry Blossom Hand Cream

Soap and Glory Hand Food Hand Cream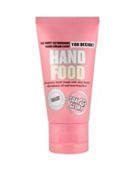 Neutrogena Norwegian Formula Concentrated Hand Cream – the best hand cream I've found for sore and chapped skin in winter. I prefer the unscented one.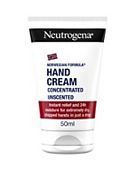 CND Solar Oil for healthy nails and cuticles
l'Occitane Lavender Shea Butter Liquid Soap – this liquid soap might sound extravagant but it does last for a long time.
A few treats on my list but it's all about the results that I've had over the years and these are all my hero products for my hands!